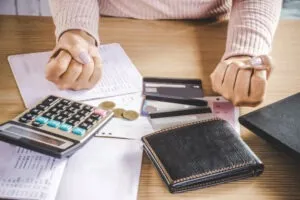 The minimum wage exists to lower inequality and improve the lives of California's lower and middle economic classes. Unfortunately, some employers fail to pay the wages that their workers earn. When this happens, the employee has the right to file a wage claim and recover the earnings that were unlawfully withheld from them.
If your employer has failed to pay you minimum wage or overtime pay, the team at Domb & Rauchwerger can assess your situation, determine if you have grounds for a claim, and demand financial remedies for the wage theft you've experienced. Reach out to a California unpaid minimum wages lawyer from our team today to learn more about your legal options.
What Is Minimum Wage in California?
Under Senate Bill (SB) 3, California's minimum wage has been increased to $15.50 per hour for all employers.  Some cities, counties, and municipalities require employers to pay a higher minimum wage.  The minimum wage laws apply to all adults and minors employed in the state of California, with the exception of workers who fall into the following three categories:
Outside salespersons
Workers who are the parent, spouse, or child of the employer
Apprentices regularly indentured under the State Division of Apprenticeship Standards
The types of employees listed above are considered "exempt" and aren't protected by the state's minimum wage law. All other employees must be paid at least $15.50 an hour for their labor, including salaried workers and workers who receive tips.
Protections for Salaried Employees and Tip Earners
Some states have minimum wage exemptions for salaried employees and workers who receive tips for their services. In California, employers are legally required to ensure that their non-exempt, salaried workers are receiving at least $64,480 a year in annual income. If a salaried employee is paid less than this amount then they are generally being misclassified as a non-exempt employee, and must be paid for all hours worked, including overtime pay.
California's Labor Code Section 351 prohibits employers from using tips as a part of wage calculation. In other words, employers must pay minimum wage to tip-earning employees regardless of how much they make in tips.
If you are a salaried worker, hourly employee, or tip earner and your employer has failed to pay you minimum wage, don't hesitate to get in touch with a California unpaid minimum wages attorney. They'll build a strong claim on your behalf and fight for the damages you're owed.
For a free legal consultation with a unpaid minimum wages lawyer serving California, call 213-537-9225
Compensation You Could Receive from an Unpaid Minimum Wage Claim in California
When you work with an experienced lawyer to file an unpaid minimum wage claim, they'll calculate the amount of money your employer has withheld from you and demand that you receive appropriate compensation. They'll push to recover a payment that accounts for all the wages you've missed out on.
If you were denied overtime pay or meal and rest breaks, your attorney can seek compensation for those violations of state law as well. Lastly, an unpaid minimum wages lawyer from California can also pursue "liquidated damages." These damages act as a penalty to deter your employer from committing similar violations in the future.
California Unpaid Minimum Wages Lawyer Near Me 213-537-9225
Unpaid Minimum Wage Claimants Are Protected from Retaliation
If you file a minimum wage claim against your employer, they're prohibited from retaliating against you. You'll want to speak with an unpaid minimum wages attorney from California if your employer has taken one of the following adverse actions against you because you filed a claim:
Fired you
Failed to promote you
Decreased your pay
Gave you a poor performance review
Demoted your position in the company
Suspended your benefits
Took away one of the responsibilities in your job description
If your employer has retaliated against you, you have the right to take legal action against them and collect financial remedies for the monetary losses and emotional distress you've experienced due to their unlawful actions. Don't wait to hire a lawyer and pursue the justice and financial remedies you deserve.
Click to contact our Practice Areas today
How Long do You Have to File an Unpaid Minimum Wages Claim?
You have three years from the date of non-payment to hire an attorney and file an unpaid minimum wages claim against your employer. If you fail to take legal action within the three-year timeframe, you'll be barred from collecting the damages you need to make up for your unpaid wages.
To make sure your attorney has enough time to assemble evidence, construct a winning claim, and fight for the payment you're owed, you'll want to hire legal counsel as soon as possible. At Domb & Rauchwerger, our team is familiar with the deadlines and requirements that apply to your case and can make sure that they're satisfied.
Complete a Free Case Evaluation form now
How Much does It Cost to Hire an Unpaid Minimum Wages Lawyer?
Many employees who have wages withheld from them are already in a tough financial situation, which makes them think twice about spending the money to hire an attorney. The good news is that our California unpaid minimum wage attorneys operate on a contingency fee basis.
That means they'll only charge you for their services if they win your case. If they are able to obtain compensation on your behalf, they'll take a percentage of the money you receive. And in the unlikely circumstance that do not succeed, you won't be expected to cover any attorneys' fees.
Our Firm Has the Experience Required to Win Your Case
Zack Domb and Devin Rauchwerger of Domb & Rauchwerger have a unique history that makes their firm the perfect choice for your unpaid minimum wages claim. Both attorneys were once partners at a national employment defense firm that defended and advocated on behalf of Fortune 500 employers.
During their time spent defending employers from workplace discrimination, wrongful termination, and unpaid minimum wage claims, they learned how such corporations combat claims just like yours.
Now that the team at Domb & Rauchwerger is fighting on the side of California's workers, they're able to use their inside knowledge to go up against your employer's legal team and recover the compensation you're owed.
Meet With One of Our California Unpaid Minimum Wage Lawyers for Free
At Domb & Rauchwerger, we understand how frustrating it can be to get cheated out of the wages you've earned. That's why our team is here to offer the legal advice and representation you need to recover unpaid wages from your employer.
If you believe your employer has failed to pay you the wages you're owed, contact our firm today. We'll schedule a free consultation between you and an experienced unpaid minimum wages lawyer. When you meet with them, they'll discuss your case, help you explore your legal options, and answer any questions you have.
Call or text 213-537-9225 or complete a Free Case Evaluation form